Read at Least
Three Times Faster
With the World's Most Advanced Speed Reading Program
Shilin Speed Reading Institute is a personal development and education focused company. We help our clients achieve greater success in their lives through the development and delivery of advanced mental development courses designed to unlock their potential and to develop the minds allowing them to think, read and work faster and more efficiently.
Our signature program, the Shilin Speed Reading Program is an advanced practical in-class speed reading training program developed by Dmitriy Shilin.
Developed in the late 1980s in the Ukraine, Dmitriy trained thousands of students to exponentially increase their reading speed. When moving to South Africa after the collapse of the Soviet Union, the course lay dormant while Dmitriy focused on other business initiatives. Now nearly 2 decades later the course is being reintroduced to the world at a time when it is most needed.

Introduction to Shilin Speed Reading Free Talk - Sandton 13 June 2019
Please join us on Thursday the 13th of June 2019 for a free information session about the Shilin Speed Reading Program. This FREE introductory talk is presented by our co-founder and and company CEO Martin Sam.
In this two hour presentation we will help you:
- Understand the logic and theory behind the course
- Change your belief systems of what your true reading potential is
- Outline the core habits that are limiting your full reading potential
- Prevent you from passing on the same limiting belief systems to your children
- Answer any questions you may have about the course
To register please follow the link below:

Follow us on Facebook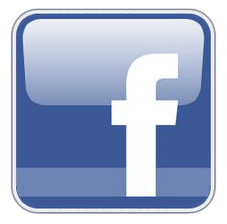 Follow us on Facebook for updates on our client's latest achievements
Intro to Shilin Speed Reading Free Talk
Free Information Evening Sandton Johannesburg
Thursday the 13th of June 2019

2019 Courses Dates
Johannesburg 2 Day Program:
29th-30th June 2019
Johannesburg 3 Week Program:
Starts Wednesday the 19th June 2019
Starts Monday the 19th of August 2019
Student and Scholar 3 Week Program
Starts Monday 24th June 2019
England, UK 3 Week Program:
Starts Monday 22nd of July 2019
Cape Town 3 Week Program:
Provisionally Scheduled to begin 16 September 2019
For more details please view the event pages

About the Shilin Speed Reading Program
Training the World's Fastest Readers
What makes the Shilin Speed Reading Program the most advanced reading development course and even one of the most advanced educational programs in the world? In the last twelve months alone we have trained some of the fastest readers in the world. Ten of our students were able to achieve reading speeds greater than ten thousand words per minute.
Our students achieve these reading speeds by training the brain to read multiple words, sentences, paragraphs and sometimes entire pages in the same time the average person takes to read a few words.
All the footage below is of the final reading comprehension tests at the end of the course.
The comprehension levels of these students is over 70-80% with the ability to retain and recall the information.
| | |
| --- | --- |
| | |
| Erin Palla 8600 words per minute (June 2018) | Erin Palla 100% comprehension and recall demonstration |
| | |
| Reace Cloete 14000 words per minute (June 2018) | Reace Cloete 100% comprehension and recall demonstration |
Read more about the company history and the course here:

| | | |
| --- | --- | --- |
| Elme Strauss - Risk Analyst, Johannesburg | Zenzile Hlongwane - Marketing Executive Johannesburg | Moses Kalinda - Student, Johannesburg |
| | | |
| Léonie Tovell - Entrepreneur, Dubai | Nina Honiball - Phd Student, Pretoria | Uwais Razack - Civil Engineer, Johannesburg |
| | | |
| Gavin Symanowitz - Entrepreneur, Feedback Rocket | Radhika Jivan - Student, Parktown Girls | Suhail Shamieh - International Banking Consultant, Dubai |
| | | |