Read at Least
Three Times Faster
With the World's Most Advanced Speed Reading Program
Shilin Speed Reading Institute is a personal development and education focused company. We help our clients achieve greater success in their lives through the development and delivery of advanced mental development courses designed to unlock their potential and to develop the minds allowing them to think, read and work faster and more efficiently.
Our signature program, the Shilin Speed Reading Program is an advanced practical in-class speed reading training program developed by Dmitriy Shilin.
Developed in the late 1980s in the Ukraine, Dmitriy trained thousands of students to exponentially increase their reading speed. When moving to South Africa after the collapse of the Soviet Union, the course lay dormant while Dmitriy focused on other business initiatives. Now nearly 2 decades later the course is being reintroduced to the world at a time when it is most needed.

Follow us on Facebook
Follow us on Facebook for the most up to date results from our clients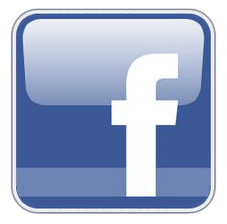 2017/2018 Courses Dates
Johannesburg 10 Day Program:
November 2017
Begins 6 November 2017
Johannesburg 2 Day Program:
TBC January 2018
Johannesburg Student/Scholar Program 2018:
Starts 8 January 2018
Johannesburg 3 Week Program:
December 2017
Starts 22 January 2018
Sydney, Australia 3 Week Program:
First Half 2018 - Dates to be Confirmed
Cape Town 10 Day Program:
To be confirmed
For more details please view the event pages

Re-imagining the Education System - Helping Wits University students realise their true reading potential
What if textbooks that once took students months to read were read in just a single week? What if the three years we take to finish an undergraduate degree was shortened to two or even one year? What if we didn't need to spend the first 23 years of our life in the education system and instead begin spending our time enhancing our skills, gaining experience and serving others by doing what we love from a much younger age?
Over the last 3 weeks we have been working with a group of Wits University students to help them realise their true reading potential and assist them in developing their reading speeds. All but one student achieved a reading speed of over 1200 words per minute. Two students achieved a reading of over 3000 words per minute. To put this into perspective, the average human being reads between 150 and 250 words per minute. The starting reading speeds of the group ranged from 120 - 220 words per minute.
Tshepiso Tsotetsi, an actuarial science student from Wits University, achieved the top final reading speed of the group. After the first week of training Tshepiso decided to test the impact of the course on his reading speed, where he discovered that he could read a 500 page book in just a single day. On the final day of training we measured Tshepiso with a reading speed of over 18000 words per minute.
Please follow the link below, for information on these young student's outstanding achievements: